This post may contain affiliate links. If you buy thru these links, we may earn a commission at no additional cost to you.
---
If fun is your middle name and photography is your favorite game, here are some interesting ways to have fun with a camera at parties.
Since cameras and parties always go hand-in-hand anyway, these fun party ideas will be a welcomed sight at the party and you can bet that everyone will eagerly participate.
The end result: lots of unique moments will be captured in photos, for a lifetime of memories… and sharing!
Fun Party Ideas With A Camera
#1 Pose with a frame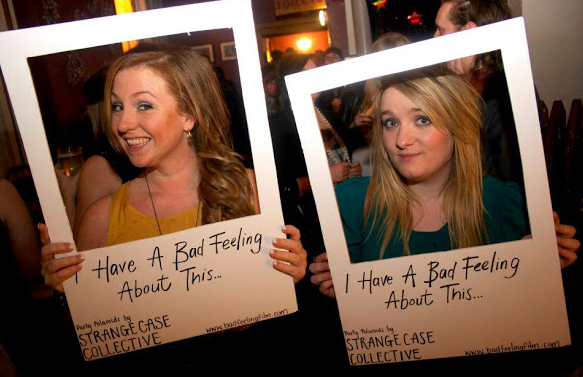 Ask party guests to pose for photos while holding onto a picture frame — either individually or in groups — and make funny faces. You know, like they did on the TV show Friends!
My favorite: buy (or make) party polaroids and write your own message in the picture frames.
#2 Hot Potato
Play hot potato with a camera. This camera game is a huge hit at parties.
You set the camera's self-timer, and pass it around the room (or table).
Whoever has the camera must do a quick selfie pose while holding the camera before passing it on to the next person.
The result: lots of exciting and candid photos from one fun night.
#3 Photo Both
For fun posed shots, rent a photo booth. They're not just for wedding parties, you know.
You could also make a DIY photo booth of your very own. There are lots of creative ways to take fun photobooth pictures at your next party!
#4 Camera Party
Throw a camera-themed party where the food, the games, and the decorations are all centered around a fun photo things.
Along these same lines, you could do something similar with a fun movie theme.
#5 Old School Polaroids
Incorporate classic Polaroids. Who doesn't love love old school photos with white borders around the edges and space to write below each picture? You'll be the hit at the party if you take this one-of-a-kind camera: the Polaroid Z2300 Instant Digital Camera.
The best part is the fact that there's a built-in ZINK printer — so you get both a digital file and a 2×3 print that's smudge-proof, water-resistant and has a sticky back. Now that's fun, right?!
#6 Video
Place a camera (or two) in different locations through the duration of the party. Switch to 'video' mode, and depress the shutter button to start capturing candid movies from various angles.
Another idea: turn on your laptop computer's webcam and let it roll, capturing whoever happens to pass in front of the camera!
Depending on the type of party, it might even make sense to use your computer's webcam for a live Google Hangout. That way, you can include people who are unable to attend the party.
#7 Disposable Cameras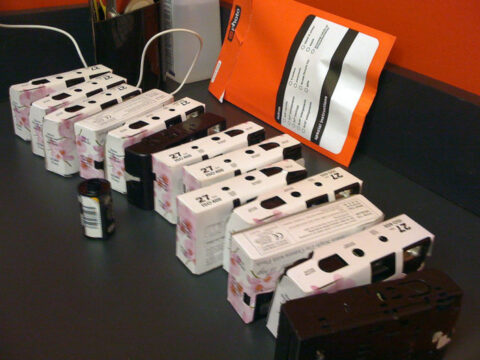 For as little as $4 apiece, you could buy disposable cameras for your party.
Either hand them out to party guests, or leave them around the room and encourage guests to use them for taking candid photos all throughout the night.
After the party, you'll have lots of unique photos that capture special moments that you (and others) may have missed.
#8 Scavenger Hunt
Host a scavenger hunt where each item on the list must be photographed. As individuals or in teams, the first one to find all of the items and show photos of each one wins!
Or, to speed up the game and make sure that no one gets bored, you could set an end-time for the game. Everyone must return at that time and show their photos. The one who photographed the most items on the list wins!
Your entire photo scavenger hunt could be done in a house/backyard, or you could expand the boundaries to the surrounding neighborhood or nearby town (where cars would be required, of course).
Even better: have a video camera scavenger hunt using some of these fun party ideas!
Must Read: Tips For Taking Fun Photos At Parties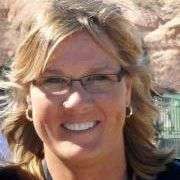 I'm a Photographer who's been documenting every moment of my life in pictures… for decades! I currently have 171,285 photos saved in 6,034 albums online (backed up in 3 different locations). Pet Photography and Travel Photography are my favorites — I'm always taking pictures of our dogs at home and of us on our multi-day motorcycle trips. When I'm not snapping photos, you can find me at the corner of Good News & Fun Times as publisher of The Fun Times Guide (32 fun & helpful websites).