This post may contain affiliate links. If you buy thru these links, we may earn a commission at no additional cost to you.
---
Sure, you can get prints made from your digital photos at stores like Walgreens, Walmart, CVS, and Target. That's what my relatives and many of my friends have been doing for years.
But I recently started using FreePrints.com — because I legitimately love getting FREE prints of my pictures each month for only a minimal shipping price ($1.99 to $9.99, depending on exactly how many pictures you want and if you order larger sizes or not).
I've been getting absolutely free photo prints from FreePrints.com for a few months now — and I'm thrilled with the quality and the super-low shipping price!
I only write about stuff that I actually use myself, so I thought I'd share what I've learned about this free photo prints app with fellow digital photo enthusiasts here…
How FreePrints.com Works
You get 10 free prints and free shipping on your very first order when you use the FreePrints app by PhotoAffections:
There's no credit card or any money required at all.
I think they make it super simple, so that you can quickly see the quality of the prints and how easy the app is to use. (I signed up, chose the 10 photos I wanted, and placed my first order in less than 5 minutes — with no form of payment at all.)
When your digital photos are stored on your smartphone or in the cloud, it's sooooo easy to choose the pics you want to print each time!
The app makes it super simple to select your photos from a variety of places including:
Facebook
Instagram
Google Photos
Flickr
Dropbox
Amazon Photos
OneDrive
Google Drive
For your very first order, you get 10 FREE 4×6 prints and FREE shipping.
Then you can get 85 free 4×6 prints EACH MONTH.
You can get a total of 1,000 total free 4×6 prints EACH YEAR.
Of course, they're hoping that you'll sometimes buy larger print sizes, extra prints for relatives, or various items with your pictures on them — but they haven't annoyingly pressured me to buy anything so far.
And to be honest, I can think of a few times that I might actually want to buy larger prints — because they have sizes as large as 20×30 and easel panels which would be fun to give as gifts!
Are These Free Prints Really Worth It?
Initially, I was wondering if FreePrints.com is really a good deal after you factor in the "nominal shipping fee" on each order of "85 free prints each month."
So I did the math… If you actually get the maximum number of prints you're allowed in 1 month (85), the shipping fee is $9.99. That equates to 4 cents apiece per print (comparable to convenience store photo prices), plus $6.59 shipping — which is a pretty great deal.
For the simplicity and convenience of choosing prints and having them mailed to me… it's definitely worth it to me to order my digital prints this way.
I first heard about FreePrints.com while I was listening to a Sirius radio ad. But before I buy something for the first time, I always check to see what other people are saying about it.
This is one of the reviews of FreePrints.com that I found most helpful.
Now that I've tried it myself, I personally think that FreePrints.com is a fun and affordable way to order photo prints AND a great way to stay up to date by printing the best photos that you take with your phone (or digital camera) each month!
I think these people would enjoy FreePrints.com the most:
New moms
Travelers
Proud parents
Teenagers
Anyone who takes a lot of pictures
I definitely give it a thumbs up.
TIP: You can also earn bonus prints by referring friends. For example, you and I both get 5 bonus prints every month for 6 months if you sign up using the promo code lwalczak5.
Oh, and there's a super simple photo editor built into the Free Prints app — so you can easily crop your pictures, change the lighting, etc.
Want Free Photo Books?
The same company (PhotoAffections) also does the same type of thing with free photo books.
You can get 1 free 5×7 photobook every month!
(I just ordered my first one today. I'll update this article with my review of the photo books soon.)
Small, 20-page photobooks would be great for:
Gift Ideas — Is there a wedding, baby shower, birthday, retirement party on your calendar?
Vacation Photos — How fun would it be to select your favorite photos as soon as you get home and display them as a coffee table book?
Special Occasions — Reunions, major birthday parties, anniversaries, graduations, etc.
Baby Books — A fun way to document each month — or each year — of your child's growth and milestones!
TIP: You can put up to 6 photos on each page!
For the photo books, the shipping fee is a flat $7.99 — no matter how many photobooks you buy at a time.
As with the free photo prints mentioned above, in this case they're hoping that you'll upgrade to a larger size hardcover photo book and/or add more pages (160 pages is the max).
How does $7.99 for a 20-page 5×7 photobook compare to other companies that make photo books? This free 5×7 softcover photobook is about half the price of others!
The Bottom Line…
In my opinion, the best thing about the FreePrints app and FreePrints Photobooks app is the fact that there is absolutely no commitment whatsoever. Nor is there anything that you have to subscribe before you can take advantage of the free prints and free photo books.
In fact, once you receive your very first FREE order (with the free shipping too), you could delete the app and never hear from the company again.
As for me, while I might not continue to order the 85 prints each and every month (at what amounts to 4 cents a print and $6.59 for shipping), I have ordered more than once. And I like knowing that I have this convenient option available to me for my own personal prints and for photo gift ideas in the future!
Likewise, I think the photobooks will make adorable memory-keepers and gifts for unique events and special occasions — for myself and my close friends.
I also like that the photo prints and photo books are printed and bound in the United States, and they have a 100% satisfaction guarantee or you get a full refund.
For what it's worth, I also have 2 other free prints and free photo books apps on my smartphone. The first one (Groovebook) I discovered while watching Shark Tank. The other one (Shutterfly) is super popular and they always have a free prints promo code going viral. While I've opened both of those apps more than once in the past and started selecting photos to receive relatively low priced prints and photobooks, I never felt compelled to actually place an order using those apps. Either the steps to get started were cumbersome, or the "special offer" that had initially attracted me to the app expired before I could decide which photos I wanted to include.
FreePrints.com eliminated all of that! There was none of the friction that you typically encounter when using other photo printing apps.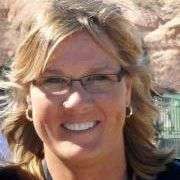 I'm a Photographer who's been documenting every moment of my life in pictures… for decades! I currently have 171,285 photos saved in 6,034 albums online (backed up in 3 different locations). Pet Photography and Travel Photography are my favorites — I'm always taking pictures of our dogs at home and of us on our multi-day motorcycle trips. When I'm not snapping photos, you can find me at the corner of Good News & Fun Times as publisher of The Fun Times Guide (32 fun & helpful websites).