This post may contain affiliate links. If you buy thru these links, we may earn a commission at no additional cost to you.
---
I recently got a new camera — because Jim's always out of town using our beloved Canon Digital Rebel.
I decided not to get a Canon… despite the fact that we have never been happier with the digital photos shot with our Digital Rebel.
Check out these photos on Flickr taken with a Canon Digital Rebel.
I simply wanted to try something different for a change. And I wanted to be able to compare digital cameras to see if there really was a difference — especially between manufacturers.
Well, there is…
My Search For A Digital Camera
If I had to come up with some things that I don't like about the Canon Digital Rebel camera it would be this:
It's kind of heavy & a tad bit clunky.

It's okay with action photography, but not great.
So when I went to Wolf Camera (the same as Ritz), I told them the three biggest features I wanted in my next digital camera were:
That it take excellent action photography.
That it turn on & off quickly — without requiring any "reboot" time.
That it be a little smaller and a little lighter than the Canon Digital Rebel I was used to.
They recommended these:
#1 Nikon D80 (…view photos taken with the D80)
#2 Canon XTI (…view photos taken with the XTI)
I went with the Nikon D80. The only reason I would have gone with the Canon was if I liked to switch out lenses a lot — because we already have 3 great Canon lenses that I'd be able to use.
But I prefer to find one all-purpose wider angle lens and stick with it. Jim, on the other hand, likes to switch out his lenses a lot. Most people do… I just don't.
So the Nikon D80 it was.
My Review Of The Nikon D80
For the most part, I love the Nikon. It's very similar to the Canon Digital Rebel, but lighter… turns on much faster… and has a faster shutter speed.
I have to admit, the action photography is good… probably even a tad better than the Canon Digital Rebel, but it's not that much better. I just thought it would be a world of difference.
And the colors in my Nikon photos aren't quite as vibrant as in photos taken with the Canon Digital Rebel.
So there you have it. I dared to be different and try something new, and I'm not sure it was the right thing to do. I'm not unhappy with my Nikon. Mostly, I just think the colors are better on the Canon.
Jim says it probably has more to do with the lenses. I purchased a "better" 18-135mm lens for my Nikon and I use that day in & day out.
Jim has 2 lenses that changes out quite frequently. His everyday lens is a wide-angle 28-135mm. He uses a 75-300mm telephoto lens when he's farther away from the action.
I recently saw a Nikon ad in 1 to 1 Magazine (July/August 2007) that read:
Nikon is photography's premier brand, and as General Manager, I need to make sure that every interaction we have with our customers — whether it be over the phone, on our websites, or through email — is the very best it can be. Even with a 500% increase in unit sales, we've cut phone call response time by 70%. Nikon customers are happier and more loyal to us than ever. — David Dentry, General Manager Tech Support
Who knows?… Perhaps Nikon lenses and Canon lenses are just different enough to affect the quality of the photos. Still, for the most part, I am enjoying my Nikon D80 on a daily basis. And it hasn't failed me yet.
Check out the all-time, best review site for everything… including the Nikon D80 digital camera.
More About These Digital Cameras…
Canon XTI
Nikon D80
Canon Digital Rebel
JD Power & Associates awarded the Canon Digital Rebel and the Nikon D series cameras equally — a tie! Here's the scoop.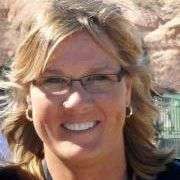 I'm a Photographer who's been documenting every moment of my life in pictures… for decades! I currently have 171,285 photos saved in 6,034 albums online (backed up in 3 different locations). Pet Photography and Travel Photography are my favorites — I'm always taking pictures of our dogs at home and of us on our multi-day motorcycle trips. When I'm not snapping photos, you can find me at the corner of Good News & Fun Times as publisher of The Fun Times Guide (32 fun & helpful websites).