This post may contain affiliate links. If you buy thru these links, we may earn a commission at no additional cost to you.
---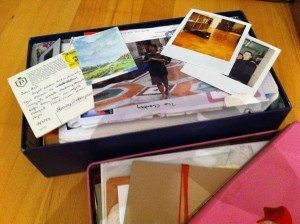 I read in a magazine that "digital camera users typically add 500 images to their computer's hard drive every year."
I like what they said next: "…which means we're fast creating the virtual equivalent of the picture-filled shoeboxes in our closets."
How many pictures do you take daily?… weekly?… yearly?
And what are you doing with all of those images?
My Digital Photo Stats
I've had a digital camera since May 24, 2003.
Since that day, I've taken 23,172 digital images (…actually more, those are just the ones I've saved).
That averages out to over 5,000 digital pictures each year!
But then, I'm not the norm. I take my digital camera with me everywhere I go! And I'm not embarrassed to whip it out, even in some of the most inopportune times.
Still, I am so thankful for those times that I've been in the right time at the right place and managed to capture a digital image of something.
Yep, my digital photos mean so much to me. I treasure them dearly. In many ways, my life can be relived through those photographs. (More on that later.)
The fact of the matter is… with our Canon Digital Rebel, we take nearly 10,000 pictures each year. That's because Jim takes his own share of digital pictures when he's "on the job" at IHRA drag racing events. He's averaging about 5,000 digital images a year, too. (By the way, the Canon Digital Rebel rocks!)
How Do You Organize All Those Photos?
From Day One, I've used Adobe Photoshop Album (not the same as Adobe Photoshop) to organize all of my photos on my hard drive.
It's completely AWESOME. I use the $30 paid-for program, rather than the free version. Many computers and software bundles used to come with the free Adobe Photoshop Album Starter Edition. If you see it, you may want to try it!
It's great because you can edit and organize all your digital photos right in one place.
The only downside: I heard they'll eventually be discontinuing the Photoshop Album program and incorporating it into the "better" Adobe Photo Elements program instead (like they've already done with the Starter Edition). Not that I've ever had to use support, but that would mean there will be no support for Photoshop Album at some point. (I've used this program for 5+ years, without incident… I just love it! I also got my mom and my father-in-law both hooked on using it.)
My Complete Digital Photo Collection
I currently have over 27,000 digital images neatly organized and stored on the hard drive of my computer!
UPDATE: As of March 2020, I have 176,519 digital photos.
This includes over 4,000 additional photos that were not taken with a digital camera.
Some, were actual photographs (taken with my "older" cameras, or received from friends & relatives) that I scanned myself then saved as digital images on my computer's hard drive.
Others, were professionally scanned at a photo lab and saved onto CD. I then imported those images from CD onto my computer's hard drive.
Actually, when I worked at the photo lab, I scanned hundreds of my old "photo negatives" and stored the professional-quality digital images onto CD's. Those, I later imported those onto my computer's hard drive. (At the time, it only cost a few cents per photo to scan the actual negatives.)
The best part of all this: All of my photos are now organized (and "tagged" for easy retrieval when I'm searching for a certain photo, or certain "type" of photo) in my favorite photo organization program: Adobe Photoshop Album (now Adobe Photoshop Elements).
UPDATE: How I Organize My Photos Now
Since Adobe Photoshop Album is no longer being updated or supported, and I want to have a way to organize my photos that will last for years to come, I did this:
I temporarily imported all of my photos into Adobe Elements (a necessary step to preserve all the "tags" that I had attributed to my photos). I downloaded a FREE 30-day trial for this purpose.
Then, I immediately imported all of my photos (and their respective "tags") into Picasa (now Google Photos).
I love Picasa for these reasons: (1) ease of uploading; (2) ability to view — and share, if desired — your photos online with Picasa Web Albums (I set my albums to "private" and use it solely as backup storage for all of my digital photos. I save a full-size copy of each photo there. I paid for extra storage since I have so many photos); and (3) due to its popularity, there are lots of great apps and tools for Picasa.
The bottom line: Google Photos ROCKS!
More Tips For Organizing Digital Photos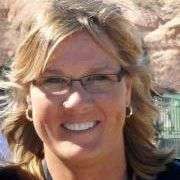 I'm a Photographer who's been documenting every moment of my life in pictures… for decades! I currently have 171,285 photos saved in 6,034 albums online (backed up in 3 different locations). Pet Photography and Travel Photography are my favorites — I'm always taking pictures of our dogs at home and of us on our multi-day motorcycle trips. When I'm not snapping photos, you can find me at the corner of Good News & Fun Times as publisher of The Fun Times Guide (32 fun & helpful websites).