I've written a lot about the fun things you can do with Flickr before…
Those posts have been well received, so now I present you with the mac-daddy of all Flickr fun sites.
In case you haven't experimented with Flickr photos yet, listen up… what follows are EASY and fun things that you can do with your photos online! All you need is a digital camera and a computer with access to the Internet. Best of all these things are all FREE!
fd's Flickr toys is one of the best sites around for enhancing and manipulating Flickr photos.
For example, you can make your own fun magazine cover, using just one digital photo.
My new favorite is the Motivator: Custom Poster Maker.
Here's just one example where lexmom95 used the Custom Poster Maker to create a fun and inspirational poster: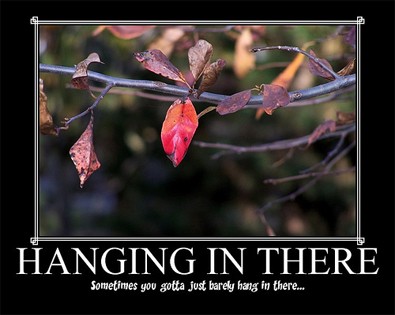 She also created a couple more motivational posters here and here. Good stuff!
Here's another clever poster from John Williams:
Need some ideas for making your own motivational posters?… Start here.
Have fun with your own photos using fd's Flickr toys here.
Now, on a related note and just for laughs…
Now, on a related note and just for laughs…
Listen to Bud Light's Real American Heroes "Mr. Inspirational Poster Writer":
https://photography.thefuntimesguide.com/files/Bud_Light_Real_American_Heroes_Mr_Inspirational_Poster_Writer.mp3
.