This post may contain affiliate links. If you buy thru these links, we may earn a commission at no additional cost to you.
---
We purchased a new Camcorder.
I know… it sounds too "family-with-kids-ish" for us, but thanks to video blogging (otherwise known as vlogging or vblogging), now EVERYone with a web site is wanting one of these things!
And yes, this should be our final "big purchase" for the year… (see also our recent XM Satellite Radio purchase).
Next on our list: a new house with more property. So we've got some saving to do.
What To Look For In a Video Camera
Also known as digital video recorders… video cameras… and movie cameras… camcorders are the hottest new electronic gadget out there! Fortunately, thanks to major advancements in technology, the camcorders of today put to shame the old video cameras of yesterday.
If you are (or will be soon) in the market for a video camera for the purpose of recording home movies or sharing videos online, then perhaps some of the information that WE learned will help you in your own search for the right camcorder.
Our extensive research sent us in this direction…

What We Wanted:
A small, lightweight model that we won't mind lugging around (in addition to our digital camera) that shoots high quality VIDEO using the Mini-DV Cassette Tapes (see below) and costs less than $400 out the door.
While the camcorder we ultimately chose has this feature, we didn't care much about the ability to take STILL PHOTOS with the camcorder. We have another top-of-the-line digital camera for that (Canon Digital Rebel D300), plus a middle-of-the-road pocket-sized digital camera that goes along with us in the car at all times.
What We Got:
Camcorder bag and full-size, professional tripod
$339 price out the door (Circuit City matched their online price)
Windows XP and Apple compatible
20x Optical Zoom
680,000-pixel CCD resolution
PCM stereo digital audio (12-bit or 16-bit)
1 megapixel camera (max 1024 x 768 pixels)
Ability to take snapshots at the same time that you're shooting video
SD Memory Card slot to store digital photos
Take up to 700 still images on a single Mini-DV tape (in SP Mode)
MultiMedia Card slot to act as a direct-to-computer card reader
16:9 widescreen recording mode (for replay on widescreen TVs)
2.4″ color LCD screen letterbox-style display
1-inch extendable viewfinder (most use the LCD screen instead)
Reduced space between the lens and viewfinder, compared to others
Flat zoom lever for stress-free zooming
Innovative backlight feature boosts the display's brightness by 250% (for sunny days)
TV-(or VCR)-to-Camcorder line-in to convert Analog (VHS) tapes to DV tapes/CDs/DVDs
Night Mode for low-light situations
USB Terminal (and DV Terminal IEEE 1394 or Firewire) for effortless transfer of your videos to computer without any loss in quality
Supports "Picture Transfer Protocol", eliminating the need for drivers
High-quality image stabilization prevents camera shake even at telephoto range
Three focusing points lets YOU choose the part that's in focus
Pre-programmed auto exposure modes AND manual controls
"EASY" mode handles all of the camcorder's adjustments for you with ease
Wireless remote included for ease of video editing
Wide selection of faders to add visual effects to your movies
Can be used as a web cam at your computer (with additional firewire cable)
Optional wide-angle lens
Exif Print (2.2) compatibility for storing date/time/digital info with photos
Battery recharges inside the camcorder, eliminating the need for a separate battery charger (1-hr battery life)
Weighs 16.6 oz. with battery
2-5/8″W x 3-11/16″H x 5-3/16″D
Digital Video Camera Means Mini-DVDs, Right?
…WRONG!
In fact, we were torn between a digital video camera which uses those cool Mini-DVDs, versus one which uses the little "battery-pack-sized" magnetic cassette tapes, called Mini-DV Cassettes.
We figured (in error) that the tiny DVDs would probably the hippest, coolest medium for recording and archiving video footage available.
Likewise, we assumed (mistakenly) that the mini-DV cassette tapes were simply an archaic, out-dated and ANALOG way to record movies.
Fortunately, we researched this topic thoroughly before we bought our new camcorder, and we discovered the Mini-DV Cassette Tapes are probably the BEST way to digitally record video footage and movies!
See for yourself…
General Camcorder Resources
Here are the sites we found most helpful during our search for the best camcorder at a reasonable price…
Canon ZR200 Resources
How To Do Video Editing
Finally, we were clueless about the process of video editing… including which software programs to use, how much you can do "live" on the camera, versus what you need to do after you download it to your computer's hard drive.
Here's are some great tips for how to do video editing.
We did learn that the Pinnacle Studio software that the camera comes with isn't very highly rated. Therefore, we opted to try out the "Movie Maker" editing program that comes with Microsoft Windows for basic editing, then use our own (old) version of Macromedia Flash MX
.
A Little-Known Fact That You Should Know
1 HOUR of digital video takes up 14 GIG(!) of space on your computer's hard drive.
Of course, those shooting video for websites and such will take much shorter video footage than that (3- to 5-minute segments are ideal for video clips hosted from your website).
However, those wishing to create more thorough documentaries and home movies will need more than the "standard" hard drive space to be able to download and edit the footage on your computer.
The ideal scenario for anyone shooting video is to download it to your computer… make the necessary edits right away (or else you're likely to put it off)… then save your final version to a CD or DVD for long-term storage… and delete the copy that's on your computer.
Then, you just need a new handy-dandy CD organizer or DVD organizer! (They are, of course, interchangeable.)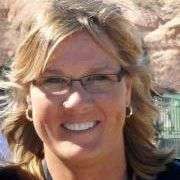 I'm a Photographer who's been documenting every moment of my life in pictures… for decades! I currently have 171,285 photos saved in 6,034 albums online (backed up in 3 different locations). Pet Photography and Travel Photography are my favorites — I'm always taking pictures of our dogs at home and of us on our multi-day motorcycle trips. When I'm not snapping photos, you can find me at the corner of Good News & Fun Times as publisher of The Fun Times Guide (32 fun & helpful websites).